What do Nashville, Beverly Hills, Manhattan, and Rhode Island have in common? They're all places that country-turned-pop star Taylor Swift owns a home. With more than $81 million in real estate, T-Swift is a pretty shrewd investor.
Seeing as how the Triangle area is home to one of the hottest housing markets in the country, we thought we'd give Taylor a few suggestions for her next big purchase. Whether it's as a sixth home or a music video location, we think Swift could find her next love story in one of these homes.
Cue the music…Are you ready for it?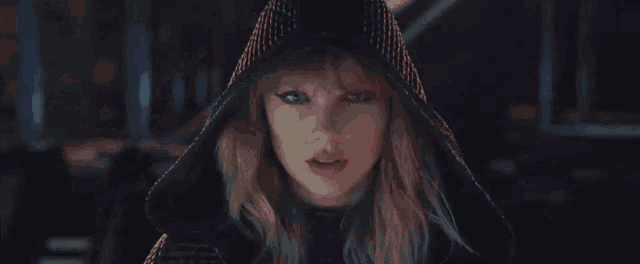 Rolling hills, perfectly manicured landscaping, a sparkling pool—this is Beverly Hills luxury just 30 minutes from RTP. It's the perfect spot to stand in a nice dress, stare at the sunset, and live out your wildest dreams
…Get it? Like the song?
Sorry, Taylor can't come to the phone right now. Why? Oh…because she's relaxing in her salt water pool. With sleek edges, a minimalistic color scheme, and walls waiting to be filled with confusing modern art, this home screams "Reputation" era Taylor. Bring in the all-black outfits!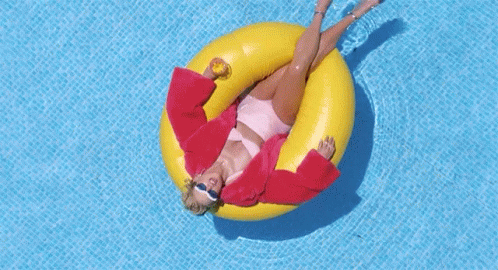 This house is for a Taylor that wants to take a step back in time. Back to the days of wearing t-shirts and sitting in the bleachers, to some guy named Drew looking at her, to slamming screen doors and tapping on your window. Imagine the teen angst and hopeless romance that can happen on that picturesque front porch!
If Taylor's looking for the next spot to host her big Fourth of July bash, then she should send Blake Lively and Ryan Reynolds an invite to this cozy lake house. It's rustic! It's charming! It's approachable! It dares to say: "Celebrities. They're just like you, only much richer."
It's never too late for you and your white horse to come around, especially at this stunning equestrian estate. Although she's never confirmed it,Taylor has some strong horse-lover energy, so we think a home complete with a 6 stall center-aisle barn, 4 large pastures, paddocks, a riding ring, a pond, and more are perfect for her equine pursuits.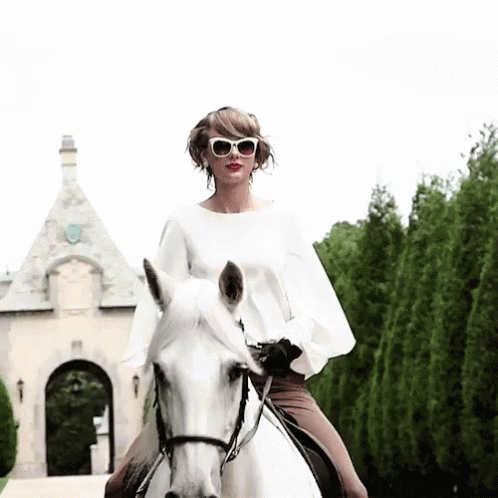 While this humble little country house may not work as a permanent home, we think it could be a great location for Taylor's next music video. Strum that six-string, bring out the Dixie Chicks, and gaze contemplatively into the distance at nothing in particular!
Brick accent walls, an industrial-style sliding door, original hardwood floors, a prime Downtown Raleigh-adjacent location—if Taylor wants to get back to her southern roots without sacrificing her modern lifestyle, this is the move. Strolls in Dorothea Dix Park, Saturday mornings spent at the Farmers' Market, summer days spent poolside…soon you'll forget all about second-rate New York.
For this one, let's just forget the house altogether. The real selling point of the property? Easy access to a nearby airstrip. Hey kids, skydiving is fun!
Love her or hate her, Taylor's been through a lot. If she ever she decides to cut ties with Hollywood and go off the grid, we've got the perfect home for her. Sixteen acres of riverfront land, an organic farm filled with paw paw trees, persimmons, grapes, and wild flowers, a solar grid that provides back-up power to the house. You could probably hide from Hollywood and the US government here!
Fame doesn't last forever—unless you're Betty White—so it's always a good idea to have a backup plan. Mark Wahlberg has his family's burger restaurant, Nick Offerman has a woodworking shop, Tom Selleck owns an avocado farm—it's called diversifying your investments. A new construction building only 2 blocks from NCSU, this Kilgore Avenue property is the definition of prime real estate for a shrewd investor like Swift.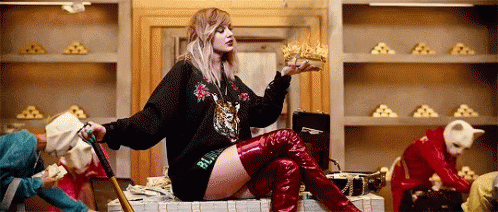 So Maybe You're Not Taylor Swift…
Luckily, the Triangle has home options for pretty much every type of buyer, even if you aren't an internationally famous songstress. Take a look at a few of our guides to the area, browse our buying resources, and use our specialized search tool to narrow down your options.
Ready to start touring a few homes and find your fairytale? Just give us a call.